Winston-Salem Traffic Ticket Attorney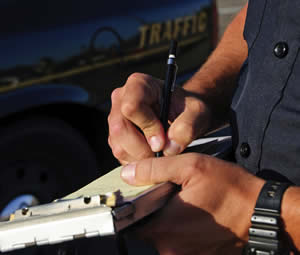 Strong Defense Against Traffic Violations
Many people think of traffic violations as insignificant. However, not only are some traffic violations extremely serious, traffic violations can add up quickly to become much more significant. Even for minor traffic violations, it is important to defend against these charges aggressively.
Speeding Violation Lawyer In Forsyth, Davidson And Davie Counties
As a Winston-Salem traffic ticket lawyer with more than 20 years of legal experience, I have handled thousands of cases, including many cases involving traffic offenses. I can help you understand your rights and options, and provide you with sound, strategic defense strategies and representation in your case. I represent clients in Forsyth County, Davidson County and Davie County and I only handle criminal and traffic defense matters, so my staff and I can provide you with uniquely focused, personalized representation.
Handling A Range Of Traffic Violation Charges
There are many different types of traffic violations in North Carolina. I can represent you in any type of traffic offense charge, including:
Racing
Reckless driving
Speeding
Driving without a license/driving on a suspended or revoked license
Hit and run
Some traffic violations charges are more serious than others. In some cases, it is best to have a lawyer represent you, and in other cases, this is something you can handle just as well on your own. In your initial consultation, I will tell you candidly what I think the best approach is for you. If I am needed, I can help you with all of the timelines, traffic hearings and court appearances to try to make sure you get the best outcome possible.
Contact John E. Fitzgerald, Attorney at Law
Call 336-803-7431 or contact me online.